BY STEVE THIRIOT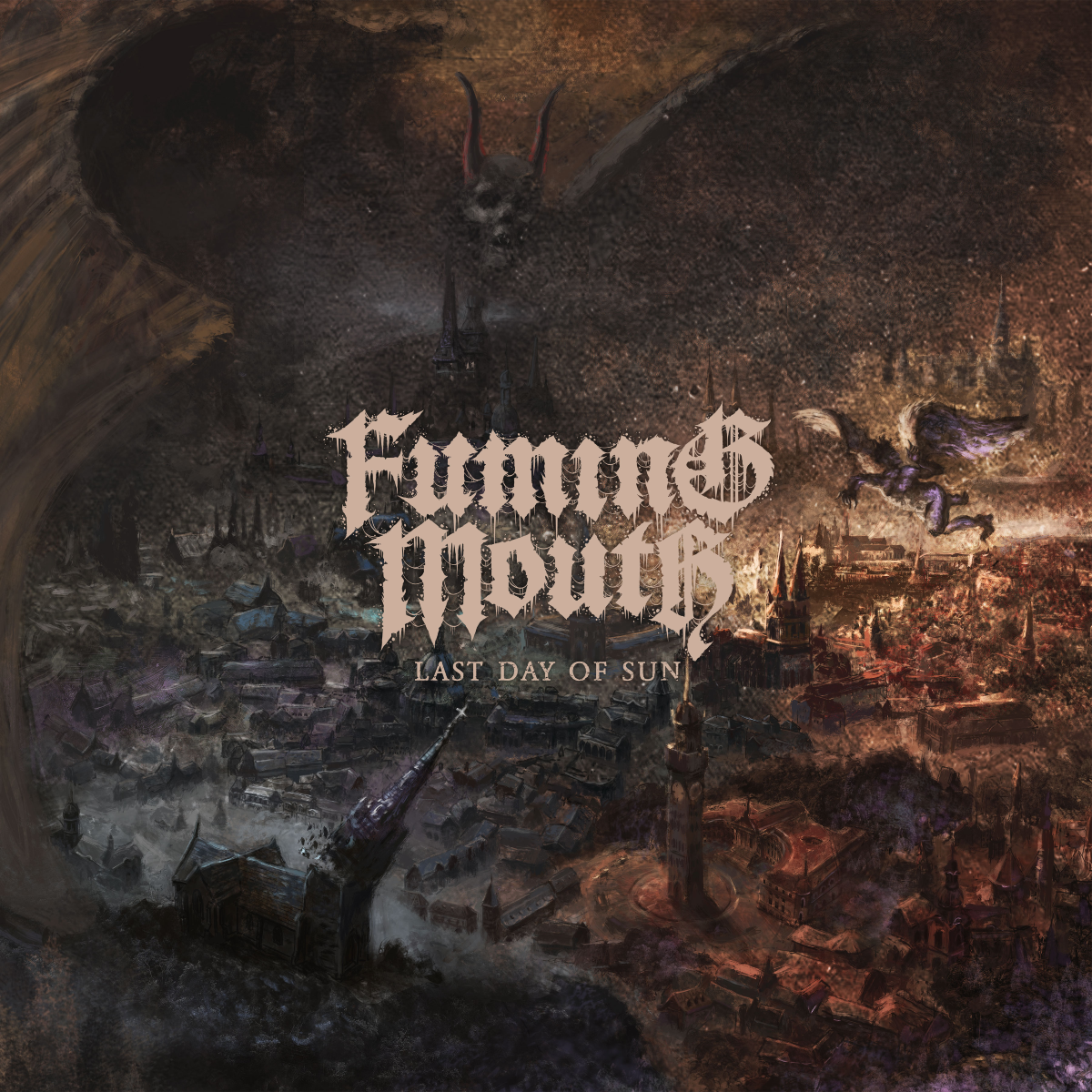 "Fuming Mouth's latest release, 'Last Day Of Sun,' is a cataclysmic resurgence, a phoenix rising from the ashes of adversity. The album blazes with an intensity forged in the fires of Mark Whelan's personal hell, his battle with leukemia. This isn't just a collection of songs; it's a narrative of survival, a testament to the resilience of the human spirit cast in the searing flames of death metal. 
The album's opener, 'Out of Time,' is a six-minute-plus leviathan that sets a relentless pace, 'Respect and Blasphemy' encapsulate the band's ability to balance brute force with intricate musicianship.
'The Silence Beyond Life' Is my favorite track on the album. The emotion dripping from each lyric feels introspective in its delivery. This track gives me all the feels.
'The Sign of Pain' and 'Leaving Euphoria' showcase a mastery over the ebb and flow of sonic havoc, with Whelan's guttural growls serving as a conduit for the band's raw, unfiltered emotion. 
The brevity of 'I'll Find You' and 'Disgusterlude' belies their impact, each track a concise blast of unadulterated fury. 
'Kill the Disease' and the title track, 'Last Day of Sun,' are standouts that exhibit the band's seasoned skill in crafting tracks that are as memorable as they are mosh-worthy.
The album concludes with the provocatively titled 'R.I.P. Rest in Piss,' and 'Burial Practices,' before culminating in the epic 'Postfigurement,' a track that could well serve as the score for the end times. Released under the banner of Nuclear Blast Records, 'Last Day Of Sun' is a monumental achievement, a record that not only cements Fuming Mouth's place in the metal pantheon but also serves as a beacon of hope and endurance through the darkest of times."
The sheer force and survival spirit embodied in 'Last Day Of Sun' make it a must-listen for any metal enthusiast looking for a soundtrack to conquer their battles.
Listen to the Album on SPOTIFY