BY STEVE THIRIOT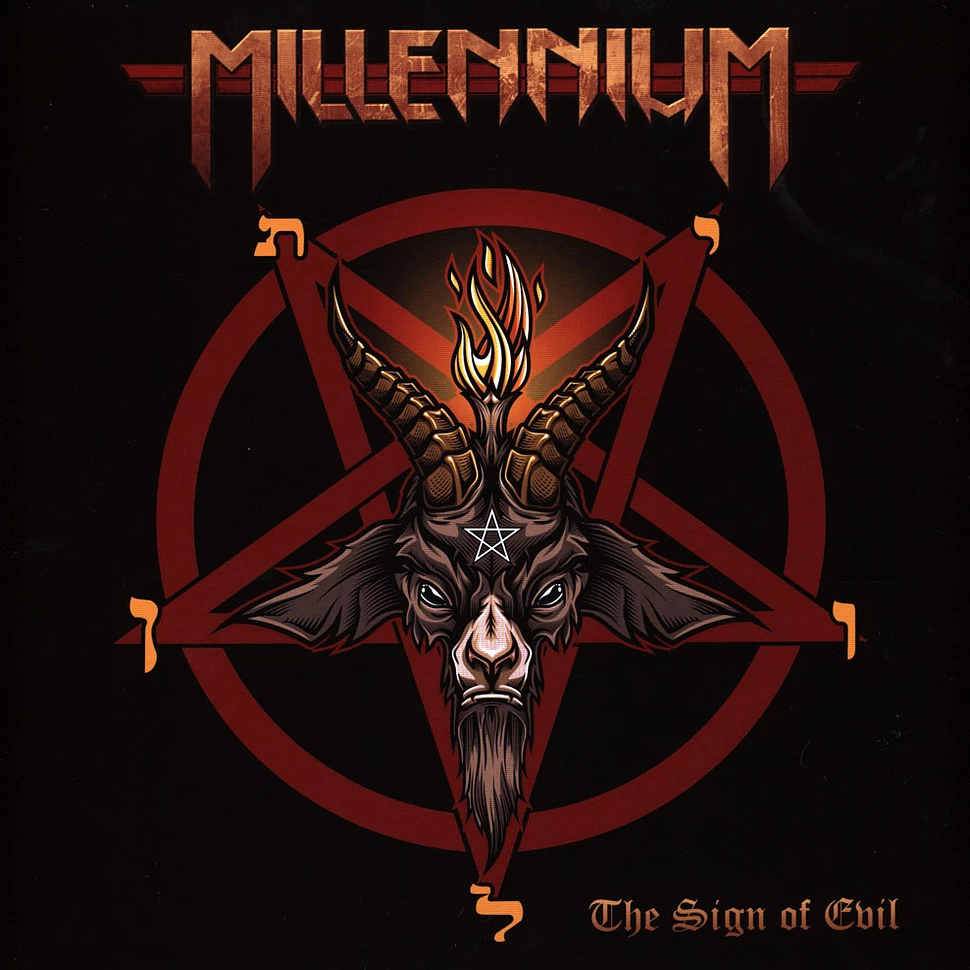 It's not often that you find a band that's able to resurrect itself successfully after years of hiatus. But Millennium, a staple in the New Wave of British Heavy Metal (NWOBHM), has managed to do just that. Originally formed in 1982, they've come a long way since their initial debut, showing that the NWOBHM spirit still has a pulse in 2023. "The Sign of Evil," their latest offering, is a crowning achievement, a testament to the enduring relevance and power of this genre. Released in May 2023 on No Remorse Records, this album dares to plunge into the darker corners of metal.
"There is a Devil"  A powerful opener that wastes no time establishing the album's theme. "There is a Devil" gallops in with riffs that are straight-up vintage NWOBHM, and Mark Duffy's vocals command the narrative with a haunting edge.
"Virus" This track captures a more contemporary issue but situates it in the framework of classic heavy metal. The guitar work by Liam Mulpetre lends a modern tinge to the track, making it an interesting blend of new and old.
"Hell Is My Home" Duffy showcases his lyrical prowess on this track. He paints a vivid picture of a world going to ruin, backed by a powerful guitar solo, this is a very satisfying track. "The Sign of Evil" The title track does not disappoint. It serves as the fulcrum on which the album balances, offering a satanic grandeur that lives up to its name. It's a head-banger from start to finish.
"Thy Kingdom Come"  This one's a call to arms, with its rousing chorus and anthemic cadence. Marc Jackson's drumming is particularly noteworthy here, perfectly complementing Kenny Nicholson and Liam Mulpetre high-octane guitar work.
"Hell On Earth"  This song feels like a continuation of "Hell Is My Home," bringing a resolution to the thematic elements presented earlier. A solid effort and engaging track. "No Redemption" The darker tone of the album peaks here. I dig these riffs! Duffy's lyrics speak of an unyielding damnation, leaving little room for hope. "Fall From Grace"  This track is a masterful display of NWOBHM riffage. The tempo is relentless, and the song captures the spirit of a fallen hero in its sonic palette.
"Nightmares" As the name suggests, this one is a trip down horror lane, but with the musical sophistication you'd expect from Millennium. The guitar solos are the stuff of dreams—or perhaps more appropriately, nightmares.
"March Of The Damned" A perfect closer, the song has an apocalyptic feel that wraps up the album's themes neatly. The marching rhythm, led by Nigel Waterfall Brown drums, creates an atmosphere that's simultaneously forbidding and exhilarating.
"The Sign of Evil" manages to serve as a historical nod to the NWOBHM movement while injecting fresh blood into its veins. It's a record that seamlessly melds the old with the new, proving that the genre is far from being a relic of the past. If you're a fan of heavy metal in any of its myriad forms, this is one record that deserves a place in your collection. An impressive feat, considering the band's journey through break-ups, reformations, and shifts in musical landscapes. "The Sign of Evil" isn't just an album; it's a devilishly good celebration of Millennium's enduring presence in the world of metal. Seldom do bands capture the essence of their genre as Millennium has done here. Mark Duffy and the gang have proven that the devil is indeed in the details, and those details make "The Sign of Evil" a must-listen. Whether you're new to Millennium or a long-time fan, this album promises to be a thrilling ride through the depths of NWOBHM and beyond. Get ready to have your devil horns in the air.
Listen to the Album on BANDCAMP